"Communities need quality public open space for the sake of the community itself" – The Honorable Maurice Cox, Mayor of Charlottesville (2002-04)
I had the pleasure of working on Montana State University – Northern's Diesel Technology Center with a fantastic, highly collaborative design team. We started preliminary design discussions in 2015 and completed the project in 2018. Recently, the project manager/architect wrote a short blog about the "Importance of Landscape and Site Design" as it pertained to this specific project. Kory notes that the "landscaping and site planning is the design element that ties [the built and natural environments] together and makes use of the spaces surrounding the building."
Kory admits that his blog talks about landscape architecture at a very high level, as he is not a landscape architect, which is why I am writing this follow up blog. I want to continue to dive into the importance of landscape architecture as it pertains to place making, as well as discuss the programmatic goals and vision for this specific project. I believe without these the project would have resulted in a missed opportunity.
Early on in the design process, this MSU Northern project morphed from a new campus building to a new campus space. I recall my first site visit to the campus and noting that there were very few useable public spaces. This was the birth of my goal for the outdoor environment of the project. I wanted to create a place, not a design. The place needed a strong sense of community, an iconic image and provide a space for gathering activities. The space needed to collectively add up to something more than simple design elements.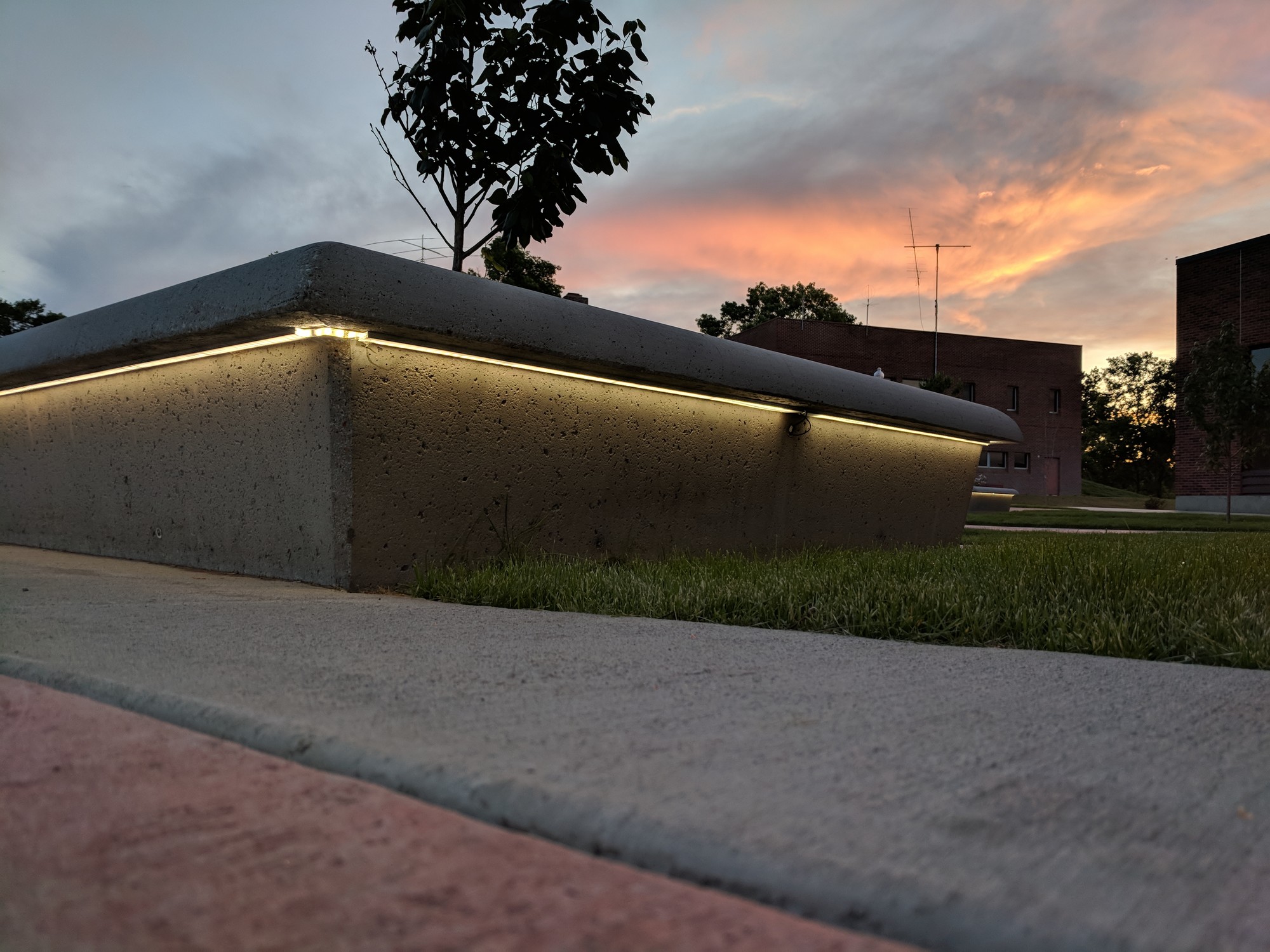 I envisioned a place that could be used by all students and even the greater community. I imagined students, faculty and staff sitting on the walls and planters having conversations or eating lunch, and I also saw the university holding a farmer's market or some sort of outdoor music event.
With my vision in mind, I knew the design had to be simple. It had to focus on form and function to achieve a useable place, rather than a mishmash of design elements. There certainly are relatively complex and iconic elements within the design that may lure people into the space, such as the LED-lit planters and retaining walls; however, each element was carefully considered for its function. The planters, for example, are intentionally designed at a comfortable sitting height. I also worked with the project's electrical engineer to provide outdoor power receptacles in each one. This was in anticipation of future events that would require outdoor power, such as food trucks or music events. The design also provides for easy and fluid circulation.
After my punchlist walkthrough of the site, I had the opportunity to speak with the chancellor and a staff member about the space. They told me that it was already being used as a quality, sociable outdoor gathering space for the campus. Without knowing my original vision, they described their intentions on how the space may serve the greater community!
To sum it all up, Kory is right in his article. Landscape architecture is not just about beautification. Rather, it's about creating a space and ambience, initiating lifestyle and creating a new public realm. This project allowed me to create just that – a public space that people can gather and interact in.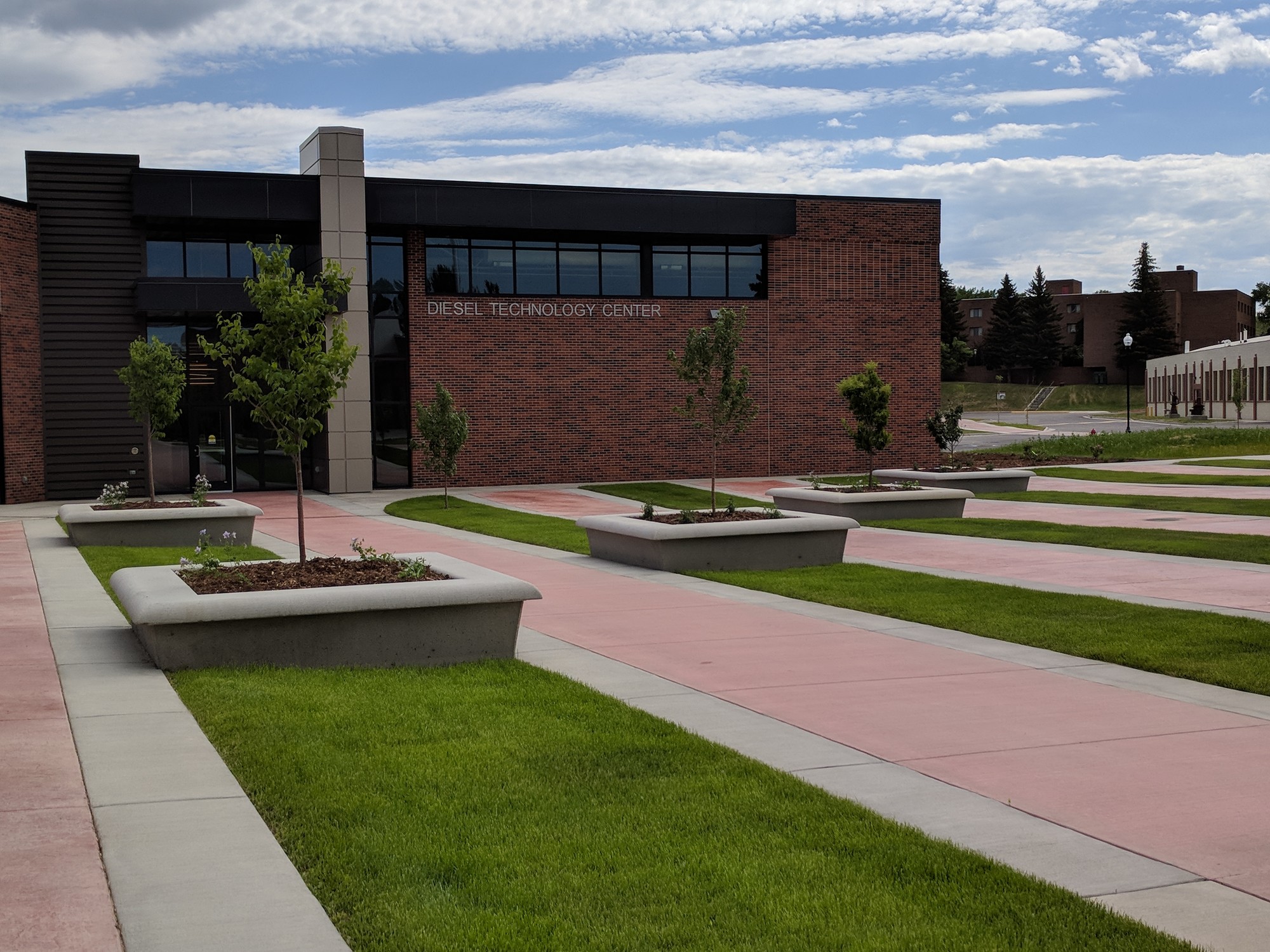 About the Author
Gordon Lemmel is a Landscape Architect for Peaks to Plains Design. Gordon serves as the Idaho-Montana ASLA Executive Board's Secretary and the Billings Heights Kiwanis Vice President. With over five years experience, he has been a crucial component in Peaks to Plains Design's award winning projects. Gordon surpasses clients' expectations on every project he undertakes.